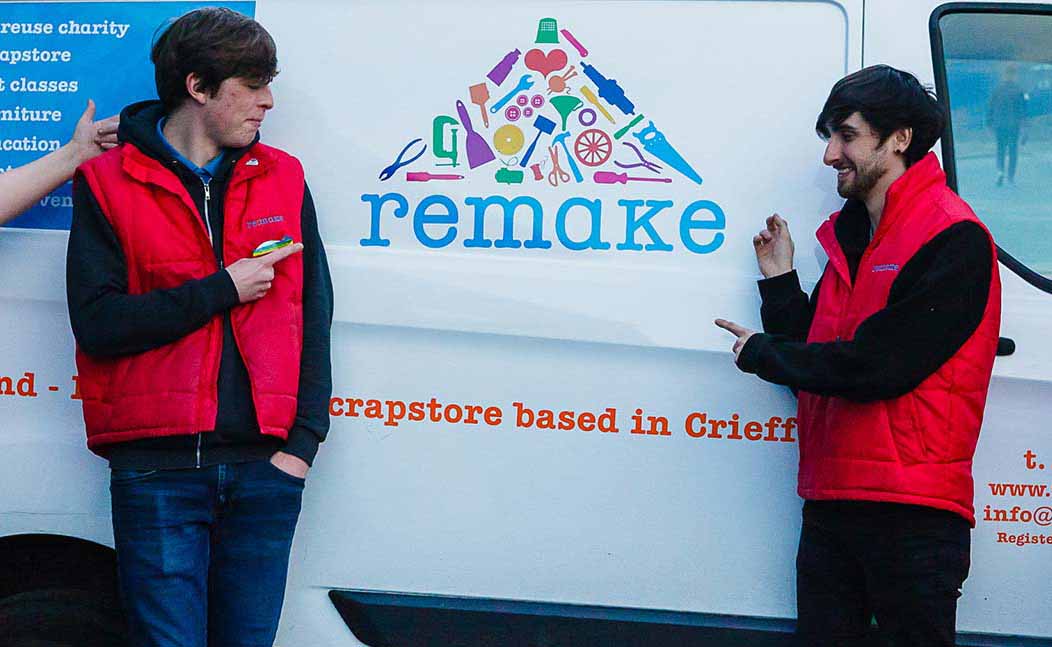 The Ellis Campbell Foundation made a 3 year donation to Remake Scotland in March 2018 to help support its Remake Futures project which officially started on 1st April 2018 and runs until 31st March 2021.
This project offers volunteer, training and employment opportunities to young adults aged 12-29 years with reuse, repair & enterprise training & workplace employability for disadvantaged young adults focussing on 3 distinct areas of retail, furniture & creative delivery. Remake works with specialised partners to provide internal or source external qualifications and training including LOGOS Youth Project (service for secondary school & young adults from the Strathearn area), Crieff High School, Developing the Young Workforce and Skills Development Scotland.
The Ellis Campbell Foundation donation has paid for fixed term contracts as part of the work experience placement programme at Remake funded by Community Jobs Scotland. This funding has allowed Remake to provide participants with a step up to employment and valuable experience in the reuse sector supporting the homewares and furniture showroom, pop up scrap stores, our reuse container based at the Crieff Recycling Centre and contacting commercial donors.
The Ellis Campbell Foundation is delighted to share an article from The Perthshire Courier about one of the young adults it supports on the Remake Futures project and how it has made such a positive impact.
Read the Courier Article
18th September 2020 | Article by The Ellis Campbell Foundation