Last year, we made the decision to develop our philanthropy and build our learning in the hope that we can play a more useful role for the communities we exist to serve.
We were interested in gaining a deeper understanding of Youth Power and Leadership and have spent the last eight months having conversations with, and learning from, many young people, many of whom are leaders in their own right. It has also enabled us to hear from a broad range of experts who have experience of working with young people in education, youth services, criminal justice, the care system, community services, housing and mental health in the UK. In addition to this, we have heard from, and learnt from, researchers, activists and policy makers, and heard about best practice overseas. We would like to offer our thanks to those we have met who have contributed their time, thoughts and ideas so generously, including those young people who have remained anonymous.
Our learning has prompted us to have many conversations about power in itself, questioning what this is and how it can mean different things to different people. Power in itself is complex and multi-faceted. We have heard that the language surrounding power means different things to different young people, and that it is recognised, developed, expressed and utilised in different ways, too.
We have summarised our key areas of learning below, and a more comprehensive version can be found within our Emergent Narrative.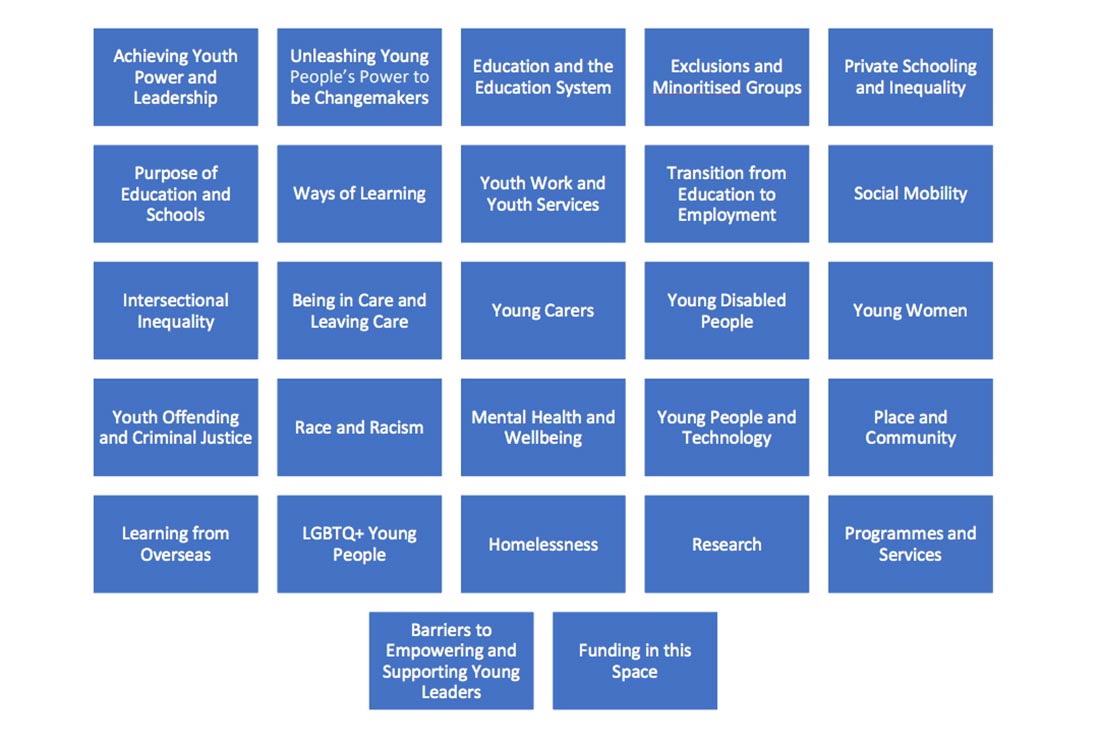 Our Key Conclusions
We have seen, heard and felt the passion of many people dedicated to making the world a better place for young people. From our insight, there are six key issue areas that we believe underpin everything that we have heard and learnt. We believe that these issue areas are systemic failures that are preventing young people from developing, recognising and using their power to be leaders.
If you would like a copy of the full report or this summary please click on the links below.
Summary report
Full Report
Report by The Ellis Campbell Foundation